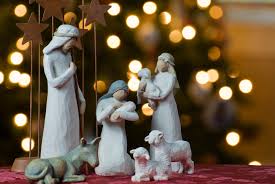 Christmas can be a tough time for people for all kinds of reasons.  If that's your situation, then you wouldn't be the first person to discover that there is "no room at the inn" – a certain Saviour had a rocky start to life on Christmas morning with a cattle trough as a bed and his mother had to place her very pregnant self upon a donkey and travel for miles with no midwife attending to her!  Whether it's just that financially you can't afford to indulge this year or whether it's that you are spending Christmas alone, it might comfort you to know that there are options available to you where you can spend time celebrating with good people.  Here are some options for Christmas Day you might like to consider:
All Areas
Contact your local Salvation Army or your local churches to find out whether they are providing a free lunch to the community (they often are in locations right across the country), eg. Whangarei Salvation Army
Other free community Christmas meals or free events to make your day special available to people of all ages:
Auckland
Auckland City Mission with 2000 Guests!
Christmas Day Lunch with Auckland Single Parents Trust
"Christmas Leftovers" Grey Lynn RSA
Auckland Hikers Meetup Group:  BBQ and Short Hike
Christmas Day Party & Feast: Encounter Christian Centre, New Lynn
Roturua
Tauranga
Tauranga Free Christmas Dinner at St Peters Church on Spring Street
Nelson
Richmond Community Christmas Dinner
Motueka Community Christmas Dinner
You could also get into the spirit of Christmas and volunteer at your local Salvation Army or City Mission providing Christmas Dinner for those who might be struggling financially or give to families in need
If you know of a free Christmas event happening on Christmas Day 2017 that you'd like to share with us, please contact us and we will add to our list! 🙂