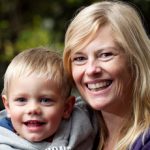 In response to the article in the NZ Herald dated 27th May 2013 titled "Postnatal Depression:  Women Tell Their Stories" Mothers Helpers released the following Press Release on 28th May 2013:
Charity Mothers Helpers has expressed concerns that some comments made in yesterday's article in the NZ Herald "Postnatal Depression – Women Tell Their Stories" may have put off mothers experiencing depressive symptoms from seeking help from their doctor or considering medication even if they needed it.
Meegan Hurst (previous co-ordinator of a support group run by the Postnatal Distress Support Network) said that when she went to see her doctor, she "went on medication. Because that's just what they do – antidepressants…. Fortunately I didn't have any side-effects because they are really disgusting. I have been on them again with Logan [her toddler] and they are not very nice."
Emma Green (current co-ordinator of the Postnatal Distress Support Network's support group) described what her GP said to her: "Stop giving yourself a hard time, here's some medication" – and that was it."
"Because I'm not a great believer in medication [anti-depressants]," said Emma, "I took half a tablet every two days, then one tablet every two days…"
Founder and spokesperson for Mothers Helpers and Registered Nurse of 18 years, Kristina Paterson said that it would be wrong for mothers or anyone experiencing depressive symptoms to feel that they couldn't trust their GP or go to their GP for help. "The expectation is that if you have mild-moderate postnatal depression, it is up to your GP to manage your illness, assess your symptoms, give a diagnosis and offer a range of treatment options and services that are available. Your GP cannot do that without knowing the symptoms that you are experiencing.
"While it is true that some GP's don't discuss with their patients the various treatment options, there is a growing awareness in the health sector of best practice as more research on effective treatment in mental health is released."
Kristina Paterson encourages mothers who have depressive symptoms to go to their GP for help. "If they feel they are unable to have a proper discussion with their GP, perhaps it would be wise to find a new GP who can discuss your health needs and concerns more fully."
"It's important that mothers do not see anti-depressant medication as a negative thing. For some people it is a necessary means to becoming well. For others such as Meegan Hirst and Emma Green, they have strong personal philosophies against medication and that's okay. Everyone's path is different, and what will work for one person, will not work for another. What's most important is that a mother seeks help, gets information, and finds a treatment plan that is managed by a professional person with the medical expertise and biological understanding of her illness."
Mothers Helpers works with mothers on prevention and recovery from postnatal depression. They also offer workshops to GP's, midwives and other medical professionals wanting to extend their understanding of best practice treatment of postnatal depression.
For their article on "Myths about Medication" click  here
To contact Mothers Helpers phone 022-093-1822 or email [email protected]